LASHENDEN AERODROME HISTORY

Lashenden Aerodrome was first used for general aviation in 1927 when the local land owner flew from here with a group of friends.


Following the outbreak of World War II the airfield was requisitioned by the Airfields Board in 1942 and prepared for operational service. Originally designated as a light bomber base for Operation Roundup with type designed bomb storage facilities.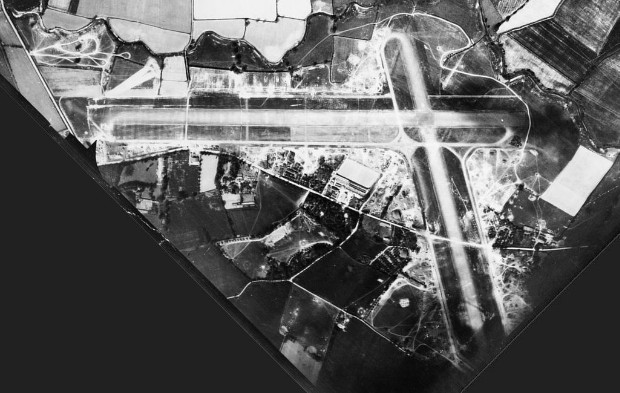 Lashenden Airfield 22nd May 1944
Two Sommerfeld Track runways were laid, the main one being some 1,600 yards in length, with a secondary runway of 1,400 yards.


Aircraft Left Bill Kings GQ-B 42-106434 "Atlanta Peach", far Right Bill Perkins
"Angel From Hell" & Frank O'Connors "Verna Q"


On the 6th August 1943, 127 Wing Royal Canadian Air Force comprising of 403 and 421 Squadrons, flying Spitfire IXb's under the command of Wing Commander 'Johnny Johnson' moved to Headcorn from RAF Kenley. Their stay was short lived however, and they moved on at the end of the month when the airfield was passed over to the United States 9th Air Force for upgrading. On the 29th January 1944 a P47 thunderbolt of the 4th Fighter Group crash landed on the airfield with battle damage.

On the 15th April 1944, the airfield was taken over by the 100th Fighter Wing 19th Tactical Air Command 9th Air Force using Shenley Hall as its headquarters. They called Headcorn aerodrome Lashenden and the aerodrome at Egerton, Headcorn which has lead to much confusion for historians ever since. On the 17th April the operational aircraft arrived in the form of the 354th Fighter Group, comprising of the 353rd, 355th and 356th Fighter Squadrons flying North American P51B Mustangs. The 354th Fighter Group flew bomber escort missions as far as the Polish border from Headcorn during their stay. From the 15th May the 354th Fighter Group undertook fighter bomber operations as part of the concerted effort to produce a breakdown in the German communications system.

The 354th Fighter Group left Headorn on 18th June when they moved to Criqueville on the French coast.
Captain Maury Long in P51B 43-6445 GQ-D "Mary Pat II"


At the end of the war the airfield was closed and handed back to the owners being initially used for agriculture.
With the resurgence of interest in civil aviation in the 1950's, the airfield was re-opened as a base for private aviation and has been thriving ever since. The airfield is now home to several flying schools, a helicopter flying school, a parachute club, a model flying club, a Air Training Corps unit & a balloon flight company.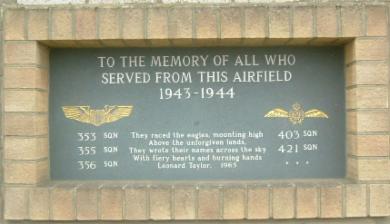 Memorial Plaque at the Museum
26th APRIL 1944

83 squadron Lancaster at Lashenden following an emergency landing
1st MAY 1944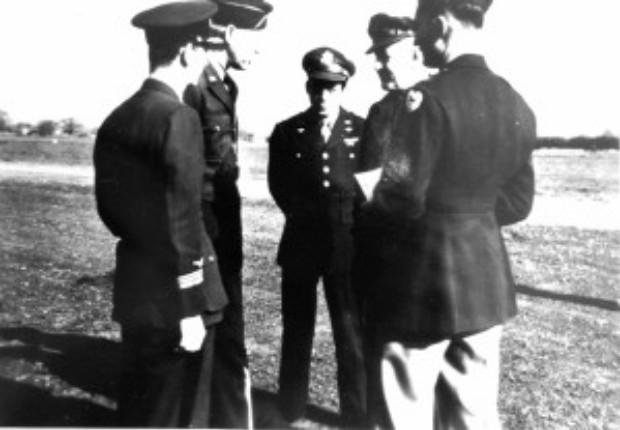 King Peter II of Yugoslavia, General Weyland, Colonel Bickell,

General Royce & Colonel Sanders
12th MAY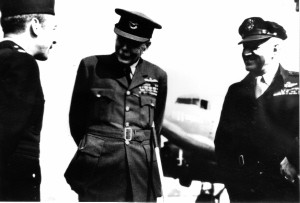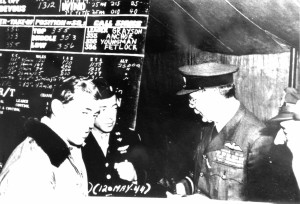 Colonel Bickell, Marshal of the LT. Colonel Jack Bradley, Colonel Bickell
RAF Lord Trenchard, General Royce & Marshal of the RAF Lord Trenchard
27th MAY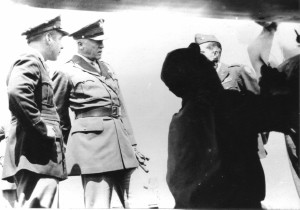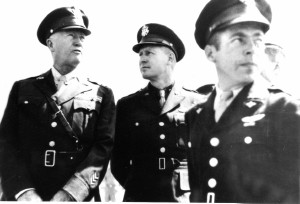 Colonel Bickell, Lt. General George "Blood & Guts" Patton,
Lt. General George "Blood & Guts" Patton General Weyland & Colonel Bickell
General Weyland &
Lt. General George "Blood & Guts Paton